Bethel Foodliner becomes first retailer in Maine to carry Aerosmith drummer's new single-serve versions of his coffee line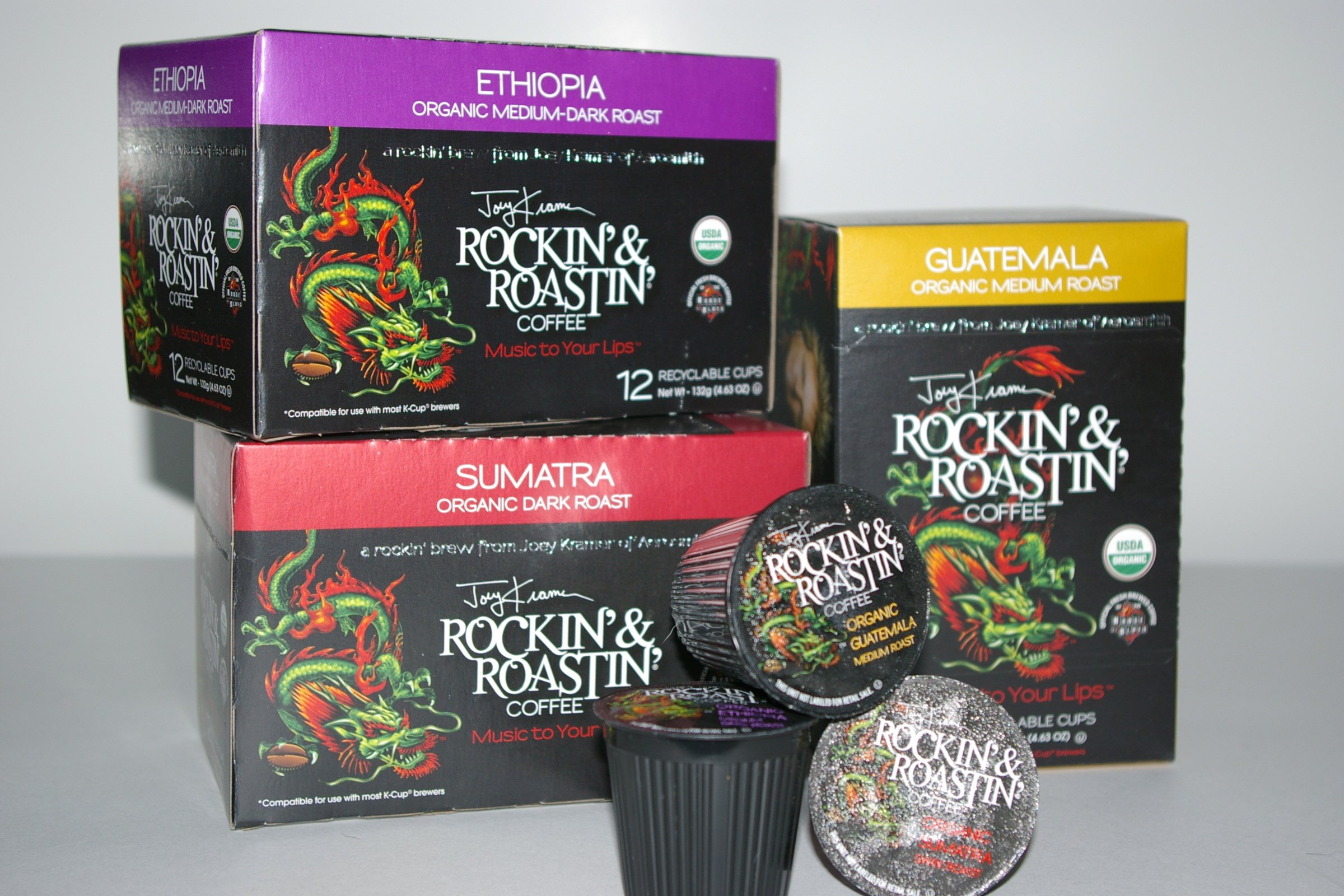 BOSTON, MA (September 26, 2014) – Aerosmith drummer Joey Kramer's 100% USDA Organic Certified coffee line, Rockin' & Roastin', now is available in single-serve cups and the first retail outlet in Maine to stock them is the Bethel Foodliner (Bethel, ME). After spending the past year developing and perfecting the single-serve versions that are compatible with brewing in Keurig machines, Kramer is proud to debut his latest product at Bethel Foodliner which he is confident addresses a coffee issue many have experienced.
"My main goal was to create a single-serving cup that would ensure people would taste the same freshness they have come to expect with Rockin' & Roastin's whole bean and ground coffees," said Joey Kramer, Founder & CEO of Rockin' & Roastin'.
Now available for purchase on the shelves of the Bethel Foodliner, Kramer's single-serve custom-roasted coffee brews come in a trio of organic flavors that represent Kramer's favorite coffee-producing regions: a medium roast from Guatemala; a medium-dark roast from Ethiopia; and, a dark roast hailing from Sumatra. The single-serve cups also are available for purchase on the Rockin' & Roastin' website.
"We've been proud to carry Joey's coffee line this year and are excited to be the first to bring it to Maine," said Colleen McCabe, manager of Bethel Foodliner. "Our customers now will be able to have rockstar-quality coffee in a convenient, single-serve option."
Rockin' & Roastin's single-serve cups are available at Bethel Foodliner and retail for $6.99 per 12-cup box. Bethel Foodliner is located at 72 Main Street in Bethel, ME.