Aerosmith's Joey Kramer serves up organic coffee in Bethel, ME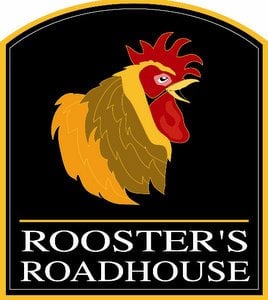 BETHEL, ME (October 17, 2014) – Aerosmith drummer, Joey Kramer, now is Rockin' & Roastin' with Rooster's Roadhouse in Bethel, ME. Today Kramer announces his 100% USDA organic certified coffee line is available at this area's premier restaurant and pub, located just one mile outside the village of Bethel, five miles from Sunday River Resort, and six miles from Mt. Abram ski area.
"As a New Englander most of my life, one of my favorite vacation spots is Bethel," said Joey Kramer, Founder & CEO of Rockin' & Roastin'. "Rooster's Roadhouse serves up some prime regional cuisine and I'm amped that Rockin' & Roastin' has found a home there."
With a dining room seating over 100, Rooster's Roadhouse is a casual restaurant and pub experience boasting a varied dinner menu featuring Maine seafood, char-grilled steaks and chops, Italian specialties, a top-notch kid's menu as well as traditional pub fare. At the upstairs pub, there is a full bar with nine beer selections on tap, an extensive wine list, four TVs, a 100' projection screen TV, complimentary WiFi and a state-of-the-art sound system making this destination the perfect spot for game-day reveling.
Steve Etheridge, owner of Rooster's Roadhouse, said, "We look to feature the best of what our area has to offer and with Rockin' & Roastin's New England roots, it was a great match."
Kramer's small-batch coffee line comes in three organic brews, which represent his favorite coffee-producing regions: Ethiopia, Guatemala and Sumatra. The coffee is available in whole-bean and ground versions and recently, Kramer introduced a single-serving cup compatible with Keurig brewing machines.
Rooster's Roadhouse is located at 159 Mayville Road (Route 2) in Bethel, ME. For more information on Rooster's Roadhouse, please call 207.824.0309 or visit: www.roostersroadhouse.com.