I took a trip to New Hampshire this week, the state where we played some of our first Aerosmith gigs. It was great to return to my New England roots and I made some stops along the way to visit some friends.
First I stopped by Pinkerton Academy, a semi-private, nonprofit school that is located in Derry. They are celebrating their 200th anniversary this year! (Side-note: Robert Frost was the head of the English Department at Pinkerton, and Alan B. Shepard is among their alumni.) There are over 3,000 students and I had a chance to stop by the Culinary Arts program, which is part of their CTE (Career & Technology Education) department, and visit with their budding chefs at Astro Cafe. I came bearing gifts – cases of Rockin' & Roastin', so these future culinary talents can get creative with coffee rubs for proteins, desserts and more!
Check out this photo of "Professor Kramer" and the Pinkerton students: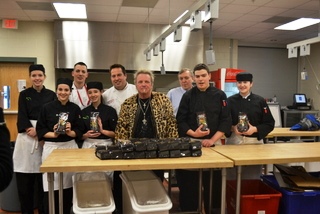 I also had the opportunity to meet some of the faculty minds behind Pinkerton Academy, including Alumni Director Anne Parker and Executive Director of Public Relations Chip Underhill. Thanks again for having me, Anne & Chip!
Here's a photo of Anne, my Rockin' & Roastin' business partner (also a NH native and Pinkerton graduate!) Attorney Frank Cimler, me and Chip: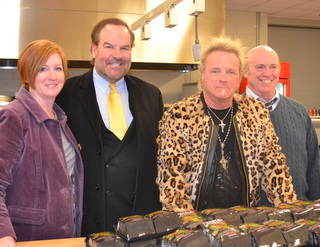 Next we headed over to Rig A' Tony's, Derry's most delicious Italian takeout spot. We met owner Lisa Galuna Spofford who dishes out old family recipes like fresh pastas and pizzas fit for the whole family. What's more? Rig A' Tony's is Rockin' & Roastin' my java!
Before we left, Lisa sent us home with enough (delicious) pastries to feed a small army. Thank you for having us, Lisa, and for your ever-kind, true Italian hospitality!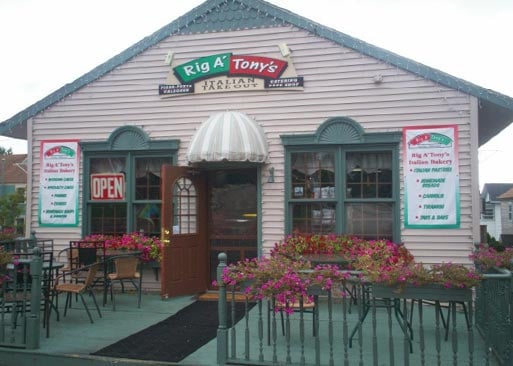 Then we went by Poor Boy's Diner, Londonberry's premier diner for breakfast, lunch and dinner. Poor Boy's Diner serves up everything from breakfast classics to grinders to Italian dinners and New England specials. (And yes, all of these options can be complemented by a cup of Rockin' & Roastin'!)
Hanging with owner Dave Fortier was great. Make sure to stop in and tell Dave and his wife, Lisa, that Joey sent you! Keep Rockin' & Roastin, Mr. & Mrs. Fortier.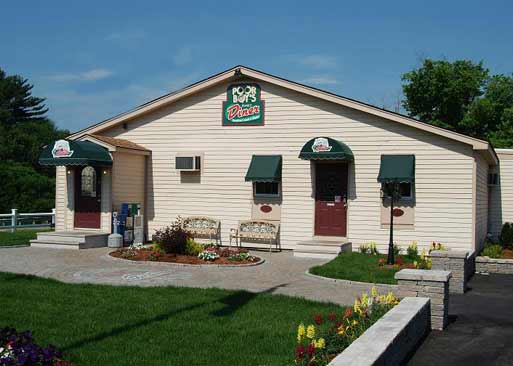 Last stop on my Granite State "tour" was a visit to Mr. Steer Meats, also in Londonderry. This is a great spot for specialty grocery items. They have everything from a meat case with imported deli items, to an in-store kitchen, European-style breads, fresh produce…and, of course, the finest coffee in all the land: Rockin' & Roastin'.
Mr. Steer has been Rockin' & Roastin' with me since this summer and this fine gentleman got some top recognition from the Derry & Londonderry's Chamber of Commerce, being named "Business Man of the Year" and the "#1 Business." Tipping my hat to you, Mr. Steer.

New Hampshire, thank you for having me! It was great to come back to the area where it all began and thanks to all my friends – old and new – for being so welcoming.
Closing out with the official state motto, a quote from General John Stark: "Live free or die."
Rock On, Roast On.