I headed up north last week with my business partner, Frank Cimler, to check in on some of my Rockin' & Roastin' retail and hospitality partners. We had a great time visiting friends in Maine!
Now, onto the photo portion of this Rockin' & Roastin' production.
Our first stop was St. Joseph's College (Standish, ME), whose cafeterias serve up Rockin' & Roastin'. We have to keep the students fueled during their late-night study sessions, after all! I spent an hour at the Mercy Hall cafeteria chatting with students, posing for photos and autographing some memorabilia. Ray Routhier from Portland Press Herald came to check out the scene as well as Maine's CBS affiliate, WGME. (You can watch their news segment here.)
(Photo credit: Whitney Hayward, Portland Press Herald)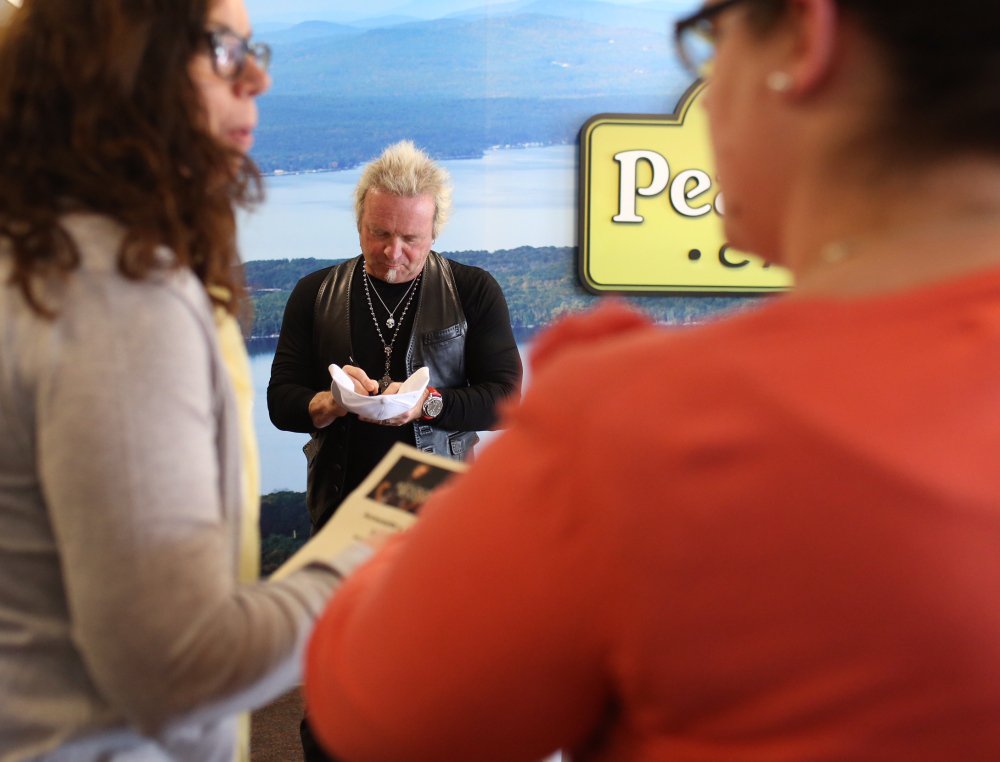 From there, we headed further north to the Bethel area. First, we went to the Bethel Foodliner, a full service "shop & save" grocery store which offers a diverse grocery shopping experience. I had a great time Rockin' & Roastin' with Colleen McCabe and their staff!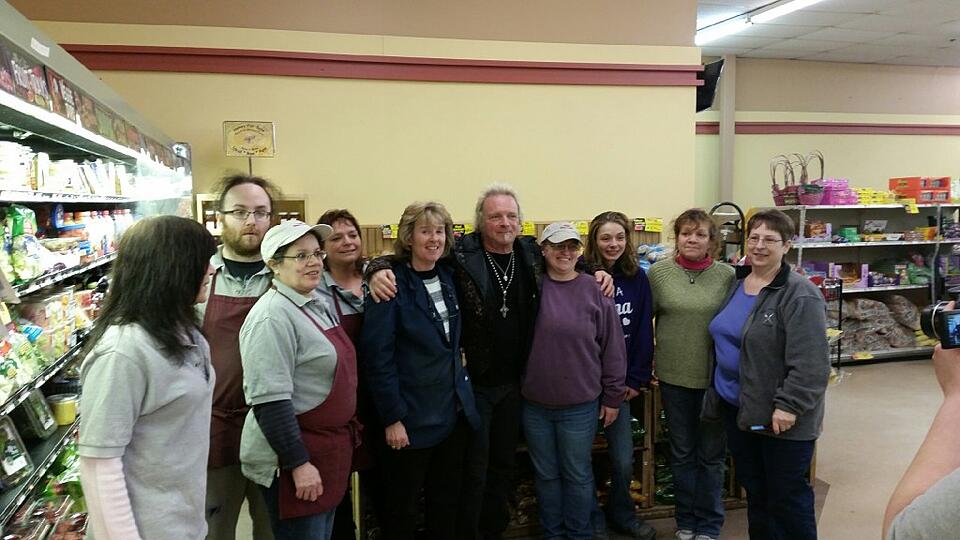 Next, we stopped by The Bethel Inn to catch up with the property's Sales & Marketing Director, Brad Jerome, and his team. We missed seeing our buddy, General Manager Allen Connors, who was on vacation!
We then hit up the Mt. Abram Ski Resort area, including 22 Broad Street, Black Diamond Steakhouse and Sunday River Brew Pub. The Mt. Abram guys really know how to roll out the red carpet! A HUGE "thank you" to owners Rob Lally, Matt Hancock and their team for always making me feel so welcome!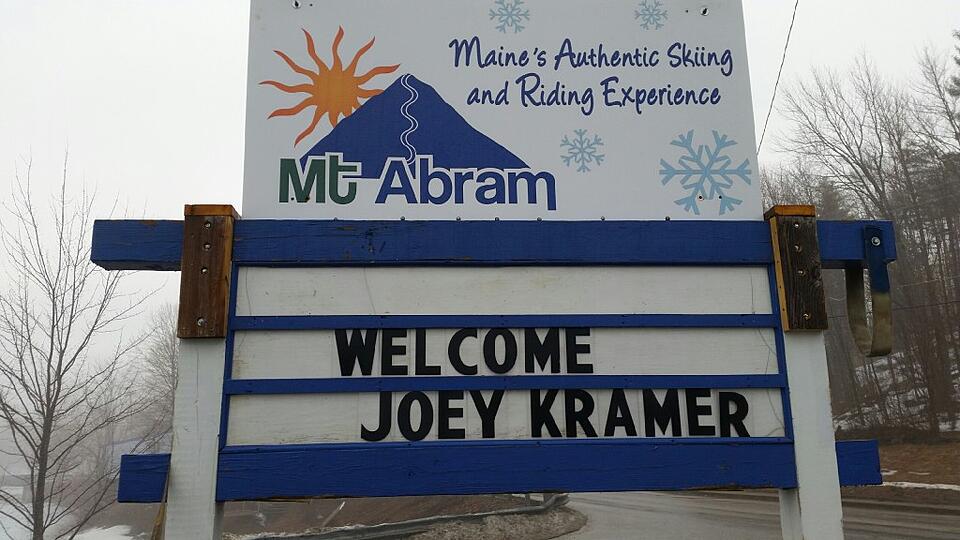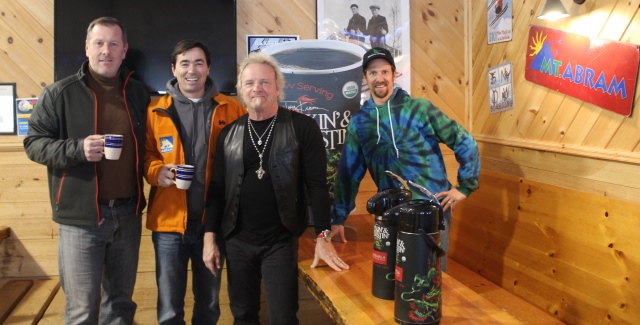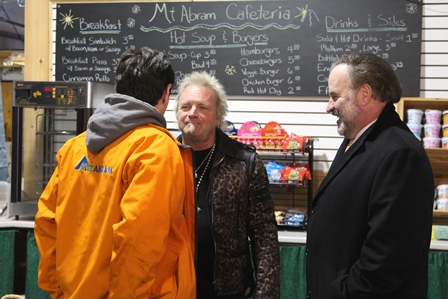 Great to see John & Amy Amann again, as well as their teams at 22 Broad Street (they dish out some of the best Italian cuisine in ME!) and the Barking Dawg Market: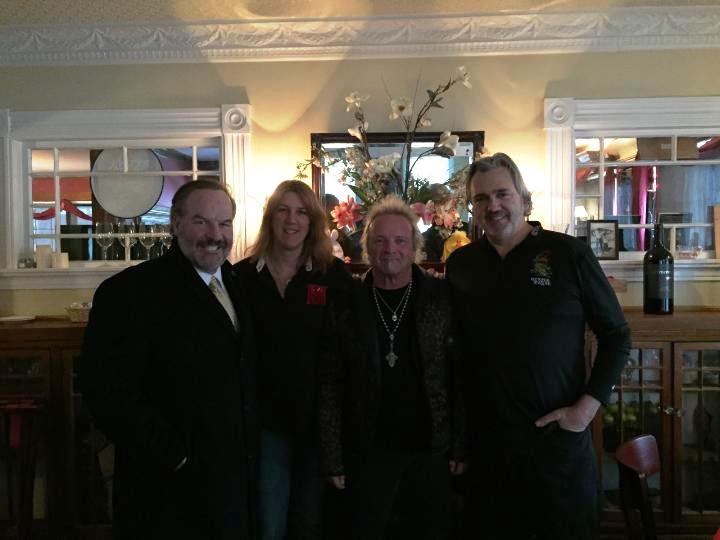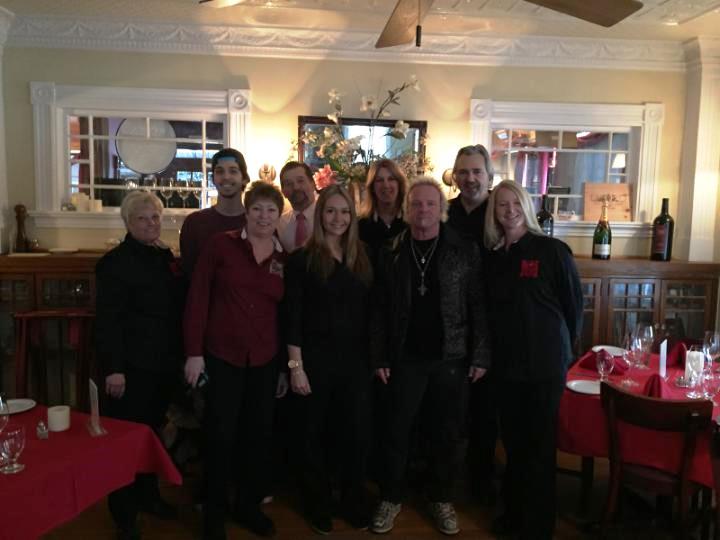 The crew at Sunday River Brew Pub – thanks to Ron & Rick Savage for having us!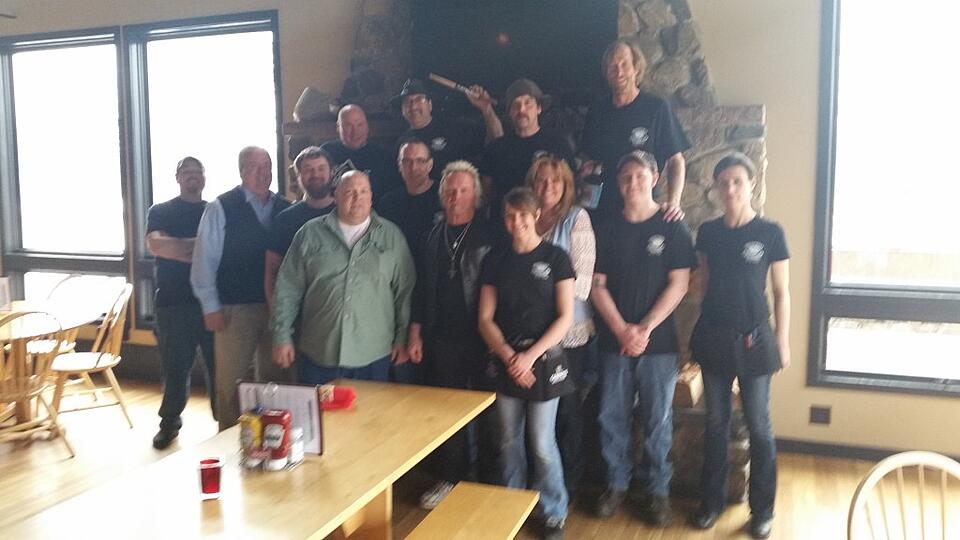 And Black Diamond Steakhouse (another restaurant owned by Ron & Rick Savage):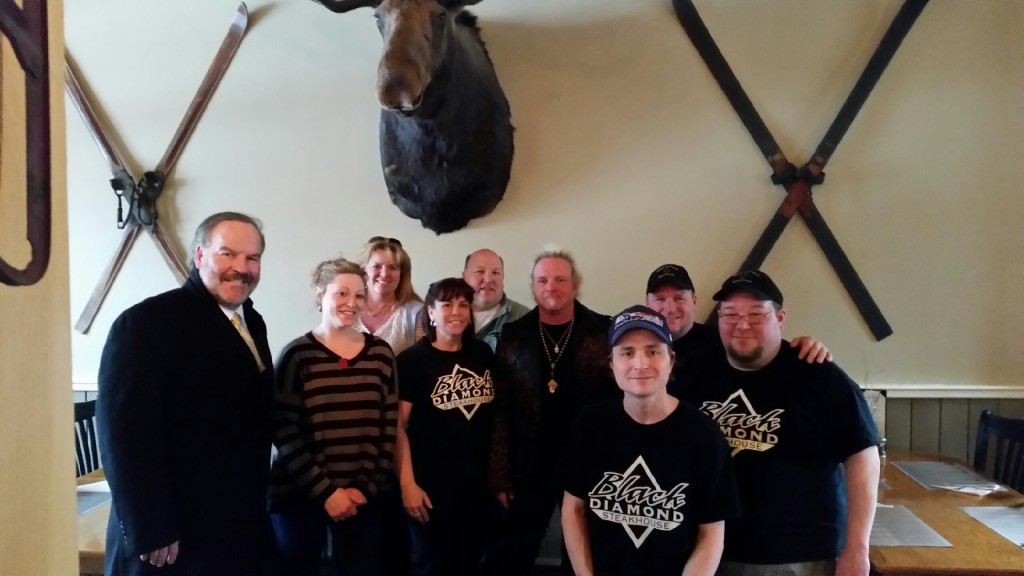 Maine, thanks so much for having me. Until next time…
Rock On, Roast On.