March has been quite a crazy month for us here at Rockin' & Roastin'. I always make sure to stay busy while not touring!
Earlier this month, we attended Bozzuto's Independent Retailer Conference 2015 at Foxwoods Resort & Casino. Bozzuto's, Inc. is one of my distribution partners and they keep me Rockin' & Roastin' at independent grocers throughout the Northeast. At the two-day conference, industry folks network with fellow associates and learn about the latest market trends. The event was a huge success, and we took a bunch of orders, so a big THANKS to the team at Bozzuto's for having us!
I also ran into another friend at the Bozzuto's conference, the Independent Grocer Alliance's mascot. (As a reminder, Rockin' & Roastin' now is a Red Oval partner for IGA worldwide… Big things on the horizon with IGA! More on that, below.)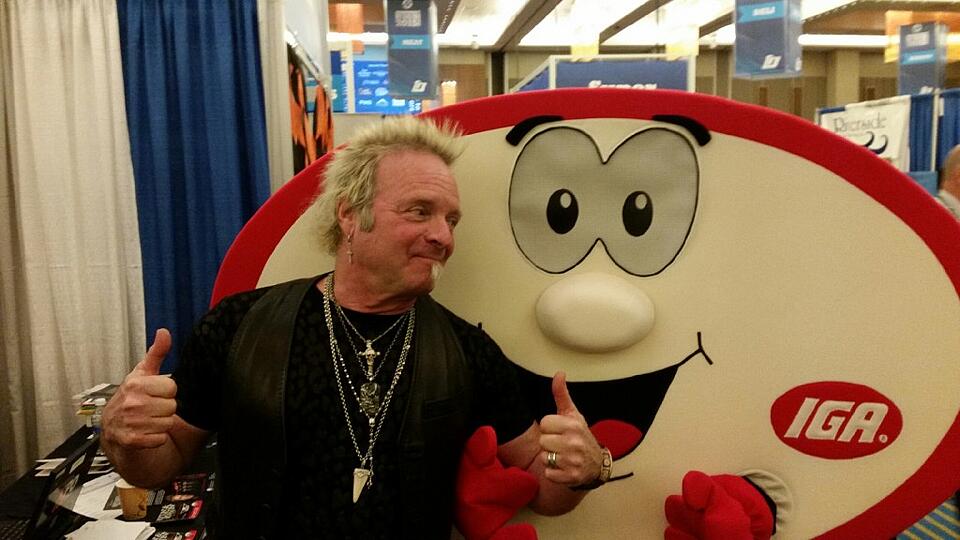 A few days later, we traveled down to Florida for the 2015 IGA Global Rally hosted at the Orlando World Center Marriott. (The sunshine was an added bonus.) What an awesome event! At the conference, we talked to a lot of potential international partners so stay tuned for updates on Rockin' & Roastin' earning its world citizenship!
It was great catching up with these guys (pictured left to right): IGA President & CEO, Mark Batenic; IGA Chairman, Dr. Tom Haggai; yours truly; Rockin' & Roastin' Co-Founder & President, Frank Cimler; Bozzuto, Inc.'s Chairman & CEO, Mike Bozzuto; and, Rockin' & Roastin' Co-Founder & CEO, Ron Mann.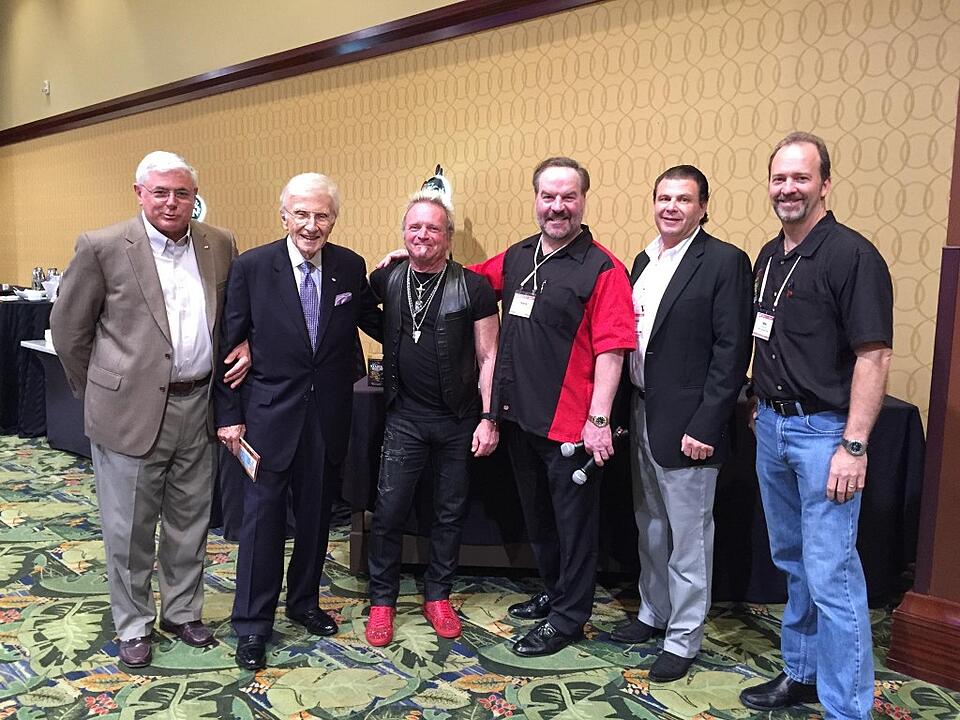 The following day, we served up Rockin' & Roastin' to IGA executives from across the globe and I did a Q&A session with the audience. Meanwhile, my Rockin' & Roastin' business partners, Ron Mann and Frank Cimler, were hard at work helping to make 13,281 peanut butter & jelly sandwiches to benefit Project PB&J. The event sponsors included national sandwich franchise Which Wich and jelly all-stars Smuckers. The sandwiches were donated to food banks and shelters throughout greater Orlando. Always remember to give back…
Rock On, Roast On.