On Tuesday, I found myself on a plane heading to the Big Apple. The mission? To go live in-studio at FOX Business News for some Rockin' & Roastin' coffee talk with "After the Bell" co-hosts, Liz Claman and David Asman.
I had a blast catching up with Liz & David! We chatted about how Rockin' & Roastin' was born, what differentiates us from the other players in the market (hint: everything), where to get your hands on some, as well as our plans to expand internationally. You can watch the full segment here.
And now, drum roll please… My FOX Business News photo album.
Arriving at the studio, I was greeted by some of the FOX Business News' producers: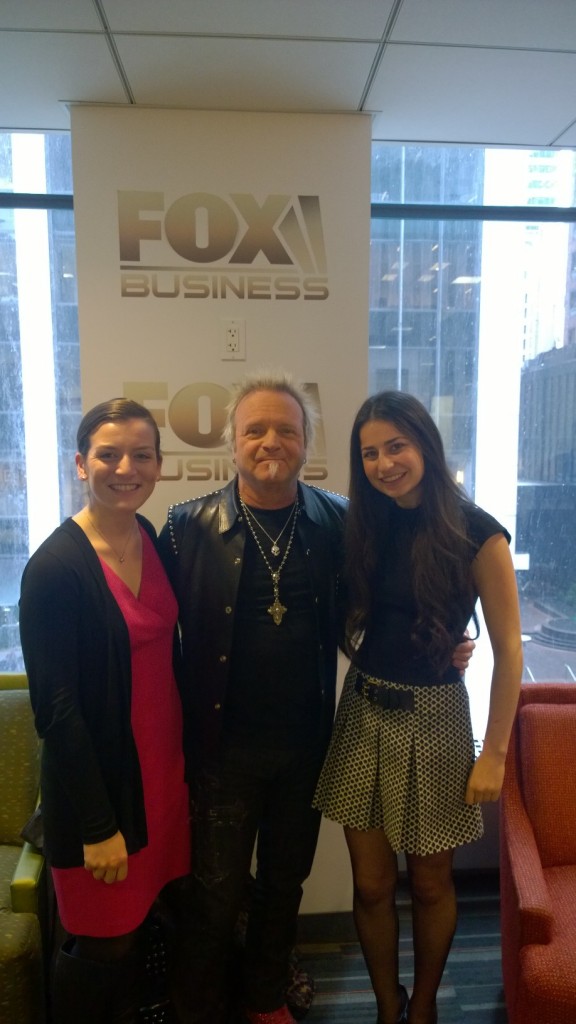 Coming up!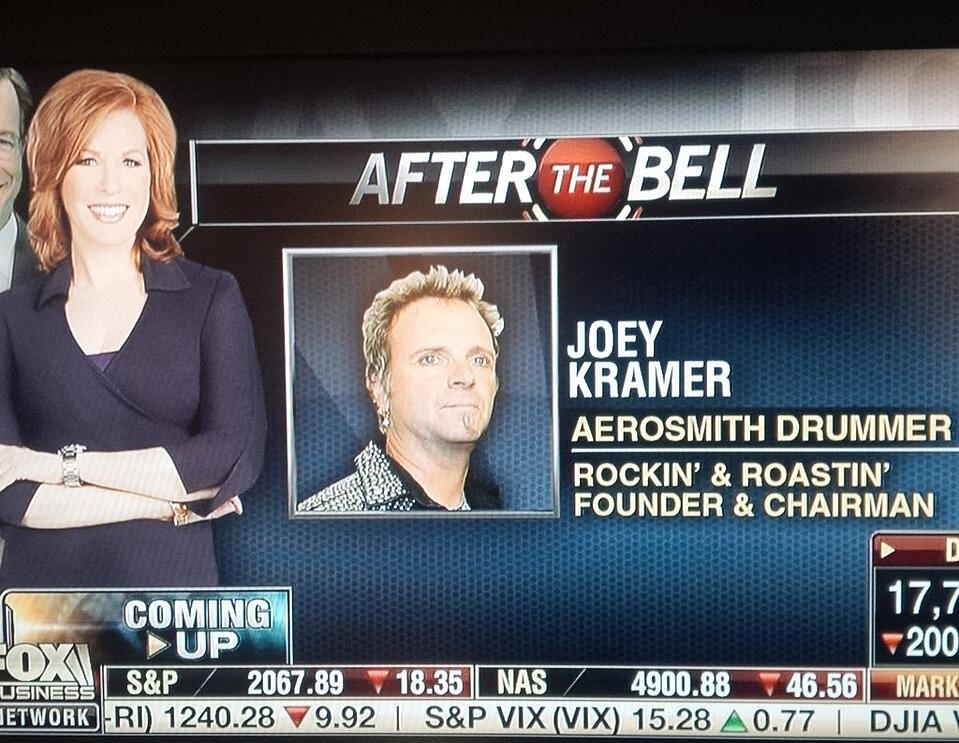 David & Liz's introduction to my interview. (Their desk is looking good, right?)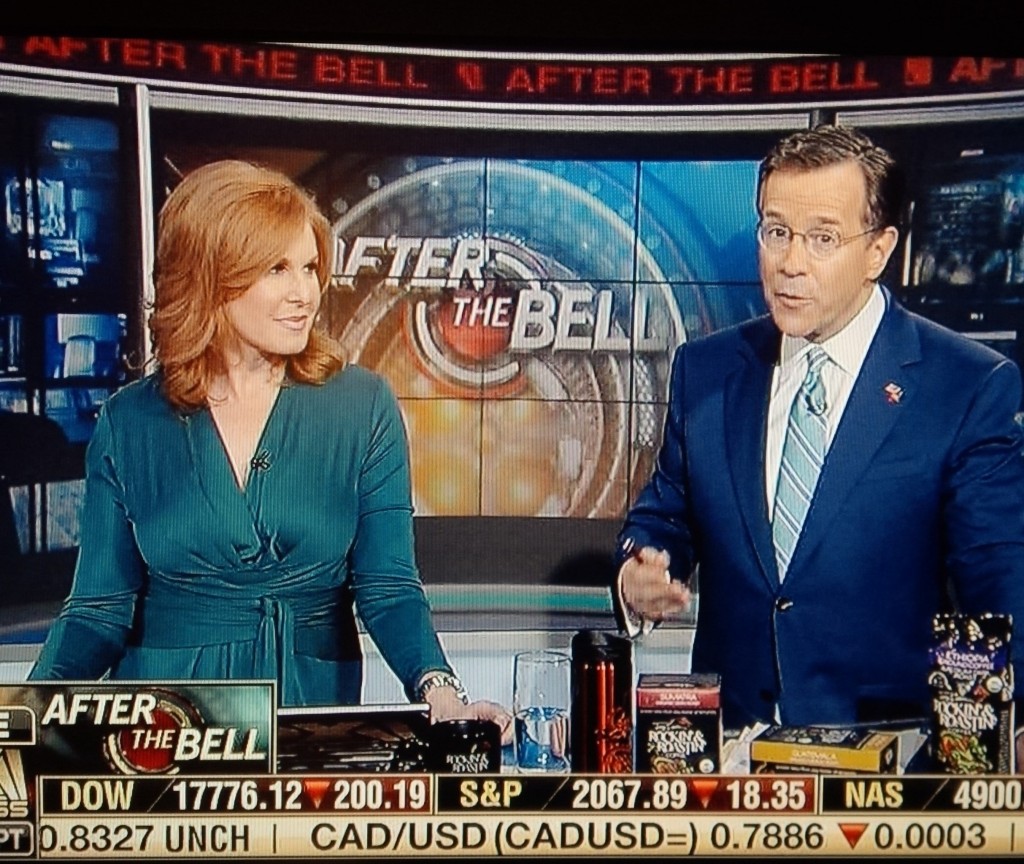 On-set!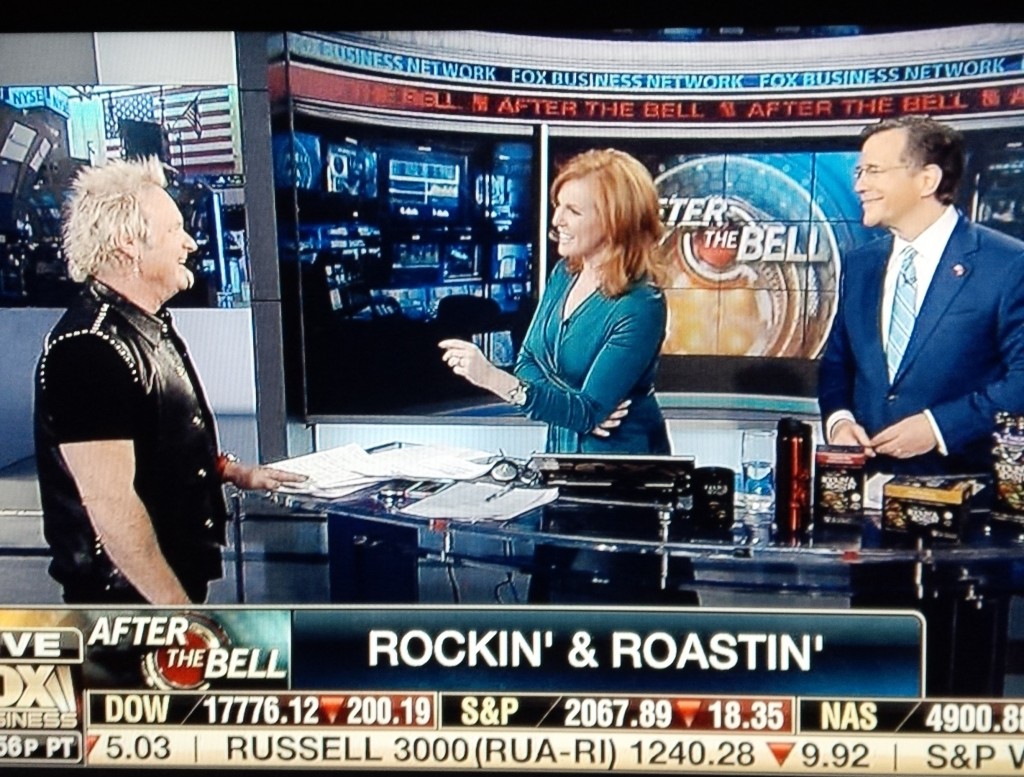 Ready for my close-up: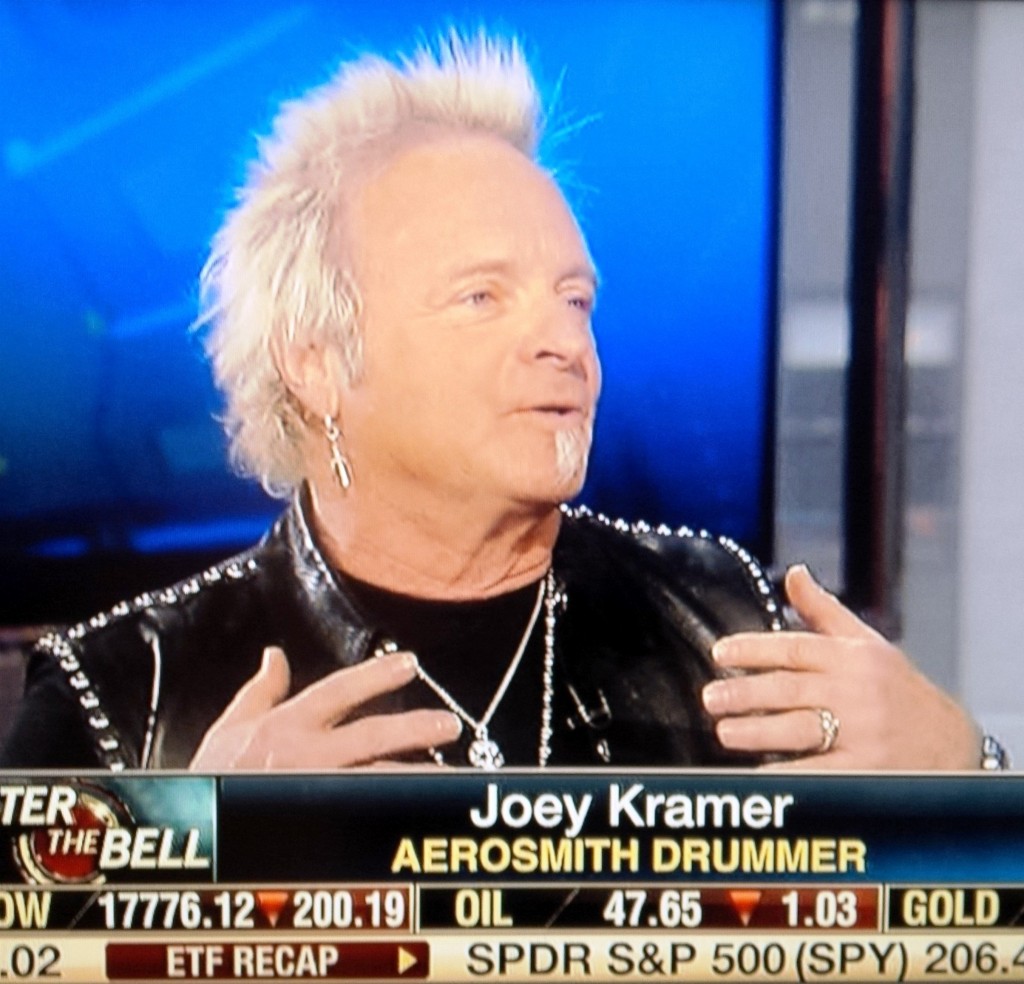 That's a wrap!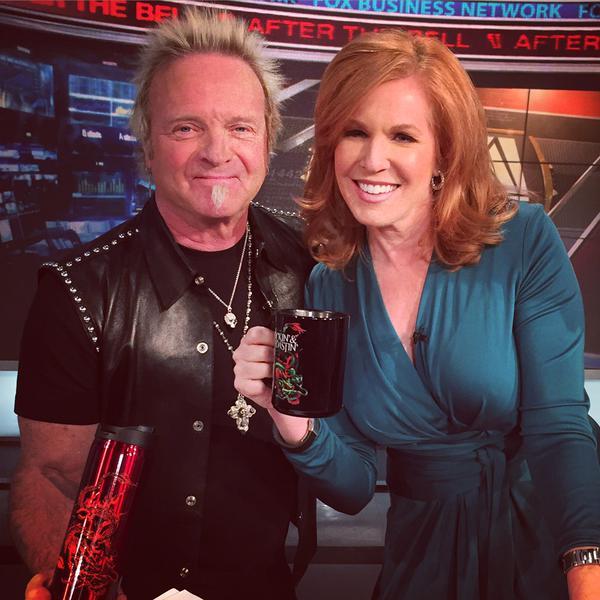 …Well, not quite because then my business partner, Frank Cimler, and I ran into Geraldo Rivera in the green room. Nice shades, GR!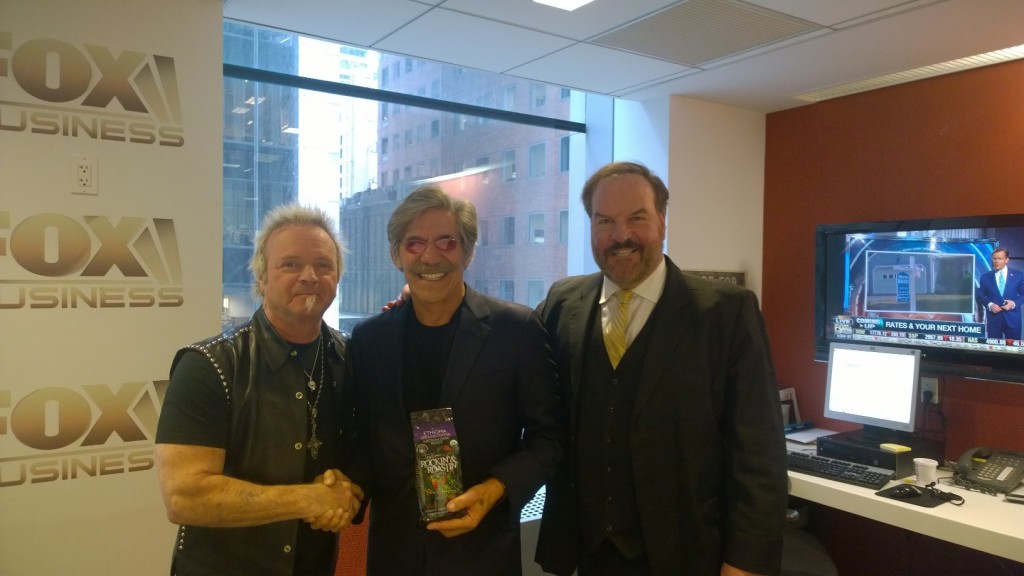 Liz, David and the entire FOX Business News crew: THANK YOU for Rockin' & Roastin' with me! I had a great time in NYC and hope to see you again soon as I continue Rockin' & Roastin' across the globe!
Rock On, Roast On.