As you may know, Aerosmith just finished up our most recent tour so that means it is back to the grind for me. (The coffee grind, that is.)
I'm amped to introduce our newest bag of java, designed for those short on time and looking for a concentrated jolt of caffeine.
Introducing… Rockin' & Roastin' Espresso Whole Bean!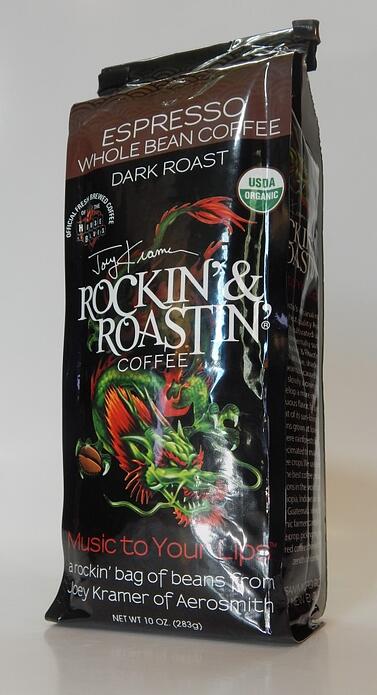 My newest creation is dark, with the highest quality Arabica coffee beans cultivated using organic, environmentally sustainable methods. I'm challenging you to fire up your espresso machines and try your hand at crafting some killer lattes, cappuccinos and macchiatos! For those of you who are purists, feel free to go au natural.
To get your hands on a bag of my latest and greatest joe, visit http://rockinandroastin.com/shop/.
Rock On, Roast On.