We are back on the road hitting cities on the Blue Army Tour but rest assured I never forget about my other baby: Rockin' & Roastin'. In between our shows in Arizona and Indiana, I had the opportunity to go on CNBC's "Halftime Report" for some coffee talk with host Scott Wapner and FMHR traders Josh Brown, Jon Najarian and Pete Najarian. (For the record, I am a BIG fan of all things CNBC so this was a dream for me.)
I had a great time catching up with their team and giving them the latest news in the Rockin' & Roastin' world, as well as our new tour. We even had a chance to talk shop about the stock market, including Uber's IPO and the upcoming HP split. You can watch the full interview here.
When I was leaving the studio, I was amped to see how many people tuned in! My Twitter account was filled with awesome pictures and well wishes.
Here are some of my favorites: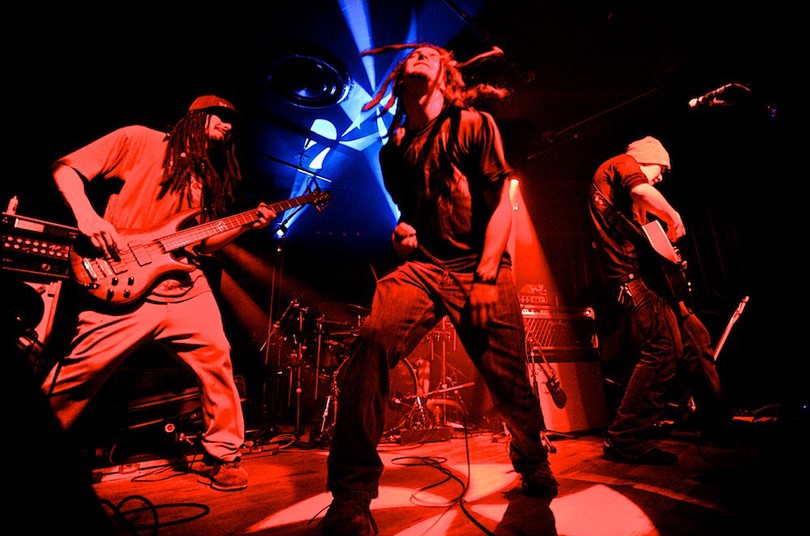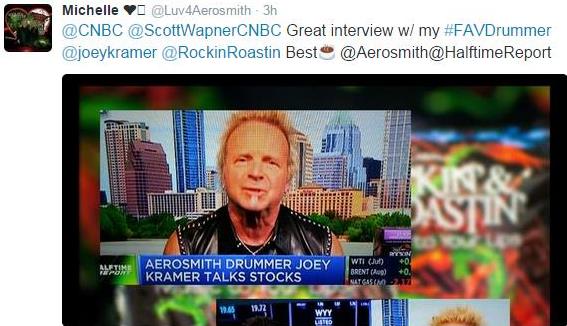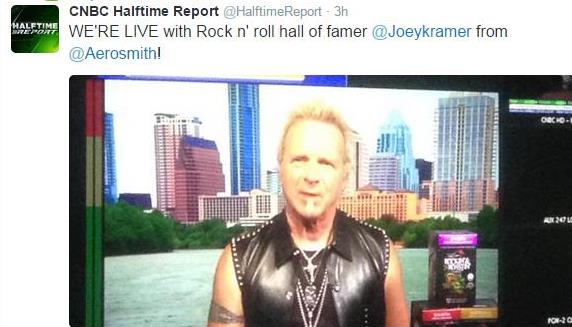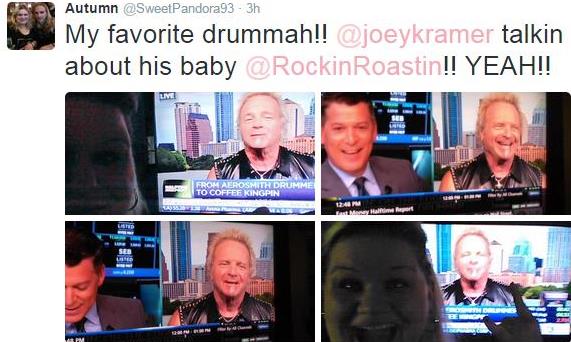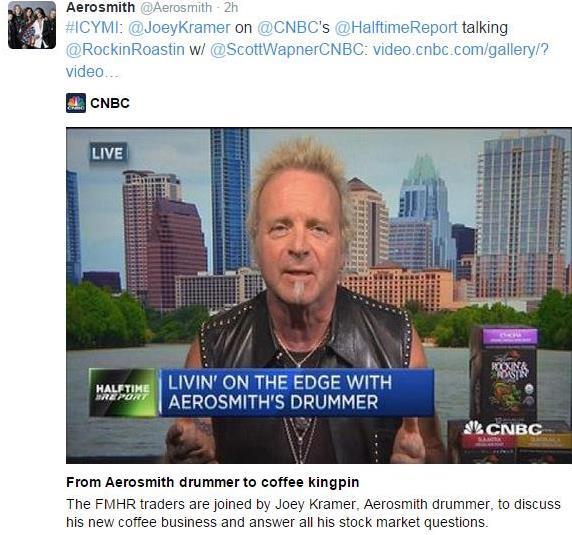 I can't explain how incredible it is to have your support and a big THANK YOU to everyone who tuned in! I hope to be Rockin' & Roastin' with you soon.
Also, a big THANK YOU to the CNBC "Halftime Report" team – Scott Wapner, Josh Brown, Jon Najarian, Pete Najarian and Stephanie Landsman – for having me on! It was a blast.
Time to hit the road. Until next time…
Rock On, Roast On.