As someone who lived in New England for the majority of my life, I must say that one of my favorite places is Newport, RI. Newport is this awesome beach town in the Ocean State and I recommend everyone taking a trip to check it out this summer. Which brings me to my next announcement…
I'm now Rockin' & Roastin' with the Perry Mill Tavern & Music Hall! The Perry Mill Tavern is this great spot that's a restaurant, clam shack and music hall located in the heart of the town, directly on the water. There's nothing quite like New England seafood in the summer and the Perry Mill Tavern's menu is brimming with fresh fish, caught daily in the Atlantic. If you are in the mood for some great surf & turf, I suggest going with the "Ring of Fire" (shout out to Johnny Cash!), which is grilled beef tenderloin surrounded by pan seared buffalo scallops, served with mashed potatoes and seasonal vegetables.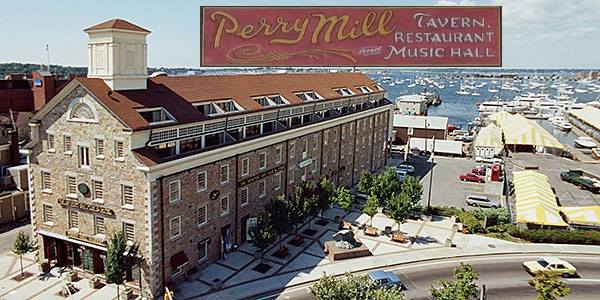 To Chris O'Connor, General Manager of the Perry Mill Tavern & Music Hall… Thanks for Rockin' & Roastin' with me, man! Looking forward to bringing my java to a new spot in RI.
Rock On, Roast On.