On April 15 & 16, Sysco Boston hosted their annual "Sysco Boston Spring Food Show" at the Seaport World Trade Center and my Rockin' & Roastin' team and I got to be a part of it this year. We set-up a festive booth and over the course of two days, we poured a quick 1,500 cups of coffee for the myriad of Sysco clients who attended.
On our menu? Guatemalan, Sumatran and a special brew available to Sysco clients only – a Swiss, water-based decaffinated version that is entirely natural.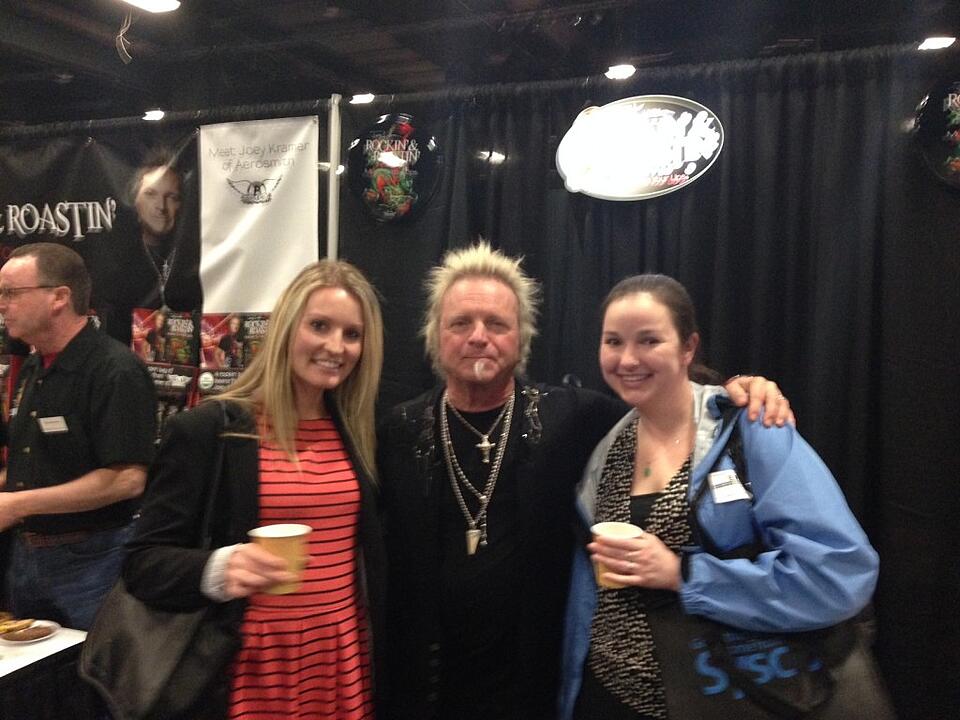 We started working with Sysco - the global leader in selling, marketing and distributing food products to restaurants, healthcare and educational facilities, lodging establishments and more – some months back and it is truly amazing the reach they have. Through Sysco, we have landed in the cafeterias and office spaces of some of the best companies' New England headquarters including Comcast, Arbella, Schneider Electric and Nokia.
It was great being home in Boston before we start Aerosmith's "Let Rock Rule" world tour in May. We'll be back in Beantown on July 16 at the XFinity Center, one of our first shows as we kick off the tour stateside. Be sure to check out our tour schedule and, as always…
Rock On, Roast On.