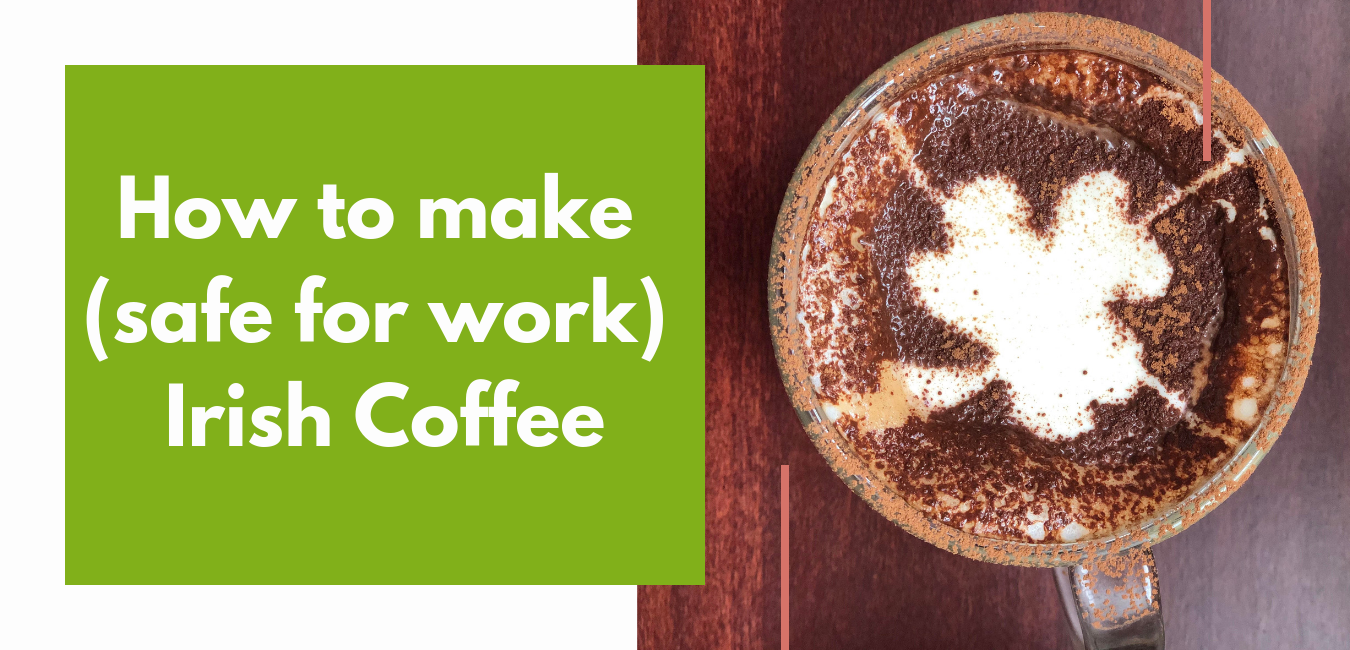 Saint Patrick's Day is this weekend and there is no better way to celebrate the holiday than with a homemade Irish Coffee!
Traditionally, the not-so-secret ingredient in Irish Coffee is a shot of Irish Whiskey. We wanted to keep our recipe safe-for-work so every one can enjoy it. The secret ingredient to this version (courtesy of Savor the Flavor) is rum extract. The not-so-secret (but just as important) ingredient is Joey Kramer's Rockin' & Roastin' Organic Coffee. We used Ethiopia, but you can use your favorite variety.
FUN FACT: Did you know that Irish Coffee was invented in 1943 in the Foynes terminal building. You can learn about the whole story here.
Check out the video below for a step-by-step tutorial. More of a reader? Hop below where we've outlined the process.
INGREDIENTS
2/3 cup

strong black coffee

2 teaspoon

s light brown sugar

1/4 teaspoon

rum extract

1/2 cup

heavy whipping cream

2 teaspoon

s cocoa powder, for garnish
Gather your ingredients. Brew coffee using Rockin' & Roastin' Organic Coffee and fill a mug with 2/3 cup. Next, add the rum extract and the brown sugar. Stir the coffee well, until the sugar has completely dissolved. Then, let your mug of delicious coffee settle until it is completely still.
While you're waiting for your coffee to settle, beat your whipped cream. You want your whipped cream to be thick and airy, but still pourable. Pro tip: Don't add sugar to your whipped cream. The sugar will make the cream heavier and you'll want your cream to float on the top of your coffee. Transfer your cream to a container with a spout to make pouring easier.
Pour the cream over the back of a spoon right in the center of the mug. The cream should float on top of the coffee, giving the visual effect of foam on top of a Guinness. If you want to use a stencil to create a shape with the cocoa powder garnish, gently smooth the cream so it is a flat surface.
Then, place your stencil on top of your glass, pour your cocoa powder into a sifter and sift the powder over the stencil.
The final step: Sip and enjoy your coffee!