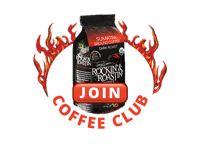 Joey Kramer shares a little known fact about the Aerosmith song, "Seasons of Wither" in this episode of Coffee with Kramedog.
Joey Kramer: "I'll tell you a quick little story about Seasons of Wither. I was living down on Beacon Street in my apartment, and I found a guitar in the garbage. I took the guitar out of the garbage, fixed it up, because it didn't look so bad. Put some strings on it, I did a little artwork on it myself, and I ended up giving the guitar to Stephen. That's the guitar that he wrote that song on."
Lenny Clarke: "No, that's cool. Joey's Garbage would have been a good name for that song."
Joey Kramer:"Joey's Garbage?"