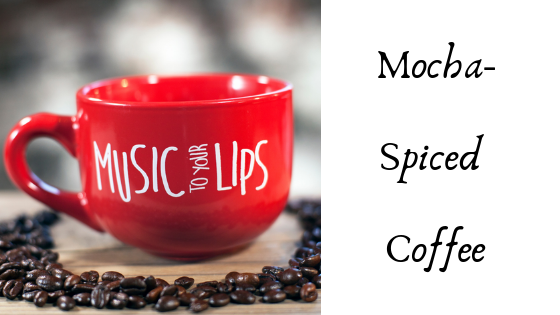 The first sign that spring is near is here: It's Daylight Saving's Time tomorrow! While there's plenty to celebrate (especially if you live in the northern parts of the U.S.), there's the cold, hard truth that you will be tired tomorrow.
No one likes to lose an hour of sleep, so we've found a low maintenance and delicious coffee recipe that will help soften the sleep-deprived blow.
This quick and easy recipe is from Cooking Light.
Mocha-Spiced Coffee
You'll need:
1/2 cup ground coffee (of your Favorite Rockin' & Roastin' Coffee!)
1 1/2 teaspoons ground cinnamon
1/2 teaspoon ground nutmeg
5 cups water
1 cup milk
1/4 cup packed brown sugar
1/3 cup chocolate syrup
1 teaspoon vanilla extract
Whipped cream (Cooking Light says this is optional, but is Whipped Cream ever really optional??)
How to Make It
Step 1
Place first 3 ingredients in a coffee filter or filter basket of a coffeemaker. Add 5 cups water to coffeemaker; brew according to manufacturer's instructions.
Step 2
Combine milk, sugar, and syrup in a heavy saucepan. Cook over low heat, stirring constantly, until sugar dissolves. Stir in brewed coffee and vanilla. Serve with whipped cream, if desired. Serve immediately.
Let us know if you tried this by tagging us in a photo of your drink on Instagram or Facebook!